Custom Colors
All stock sign designs on this website can be made using a CUSTOM COLOR CAD-cut acrylic, with 40+ color options from which to choose. It's easy to choose a custom color when placing a stock design sign order. As you shop, simply select the "CUSTOM COLORS" option for each sign you wish to order with a custom color. Add these signs to your cart, then check out as you normally would.
Once you receive your order confirmation email, simply hit 'REPLY' and tell us what color(s) you want for each sign as chosen from the options below. You also must decide if you want BLACK or WHITE text and graphics, and must note this choice in your email to us, too. The production time required is up to 10 days for the shipment of a Custom Color Options order. Helpful reference materials: COLOR CONTRAST GUIDE | COLOR NUMERICAL MATCHING GUIDE
Available Custom Color Options are: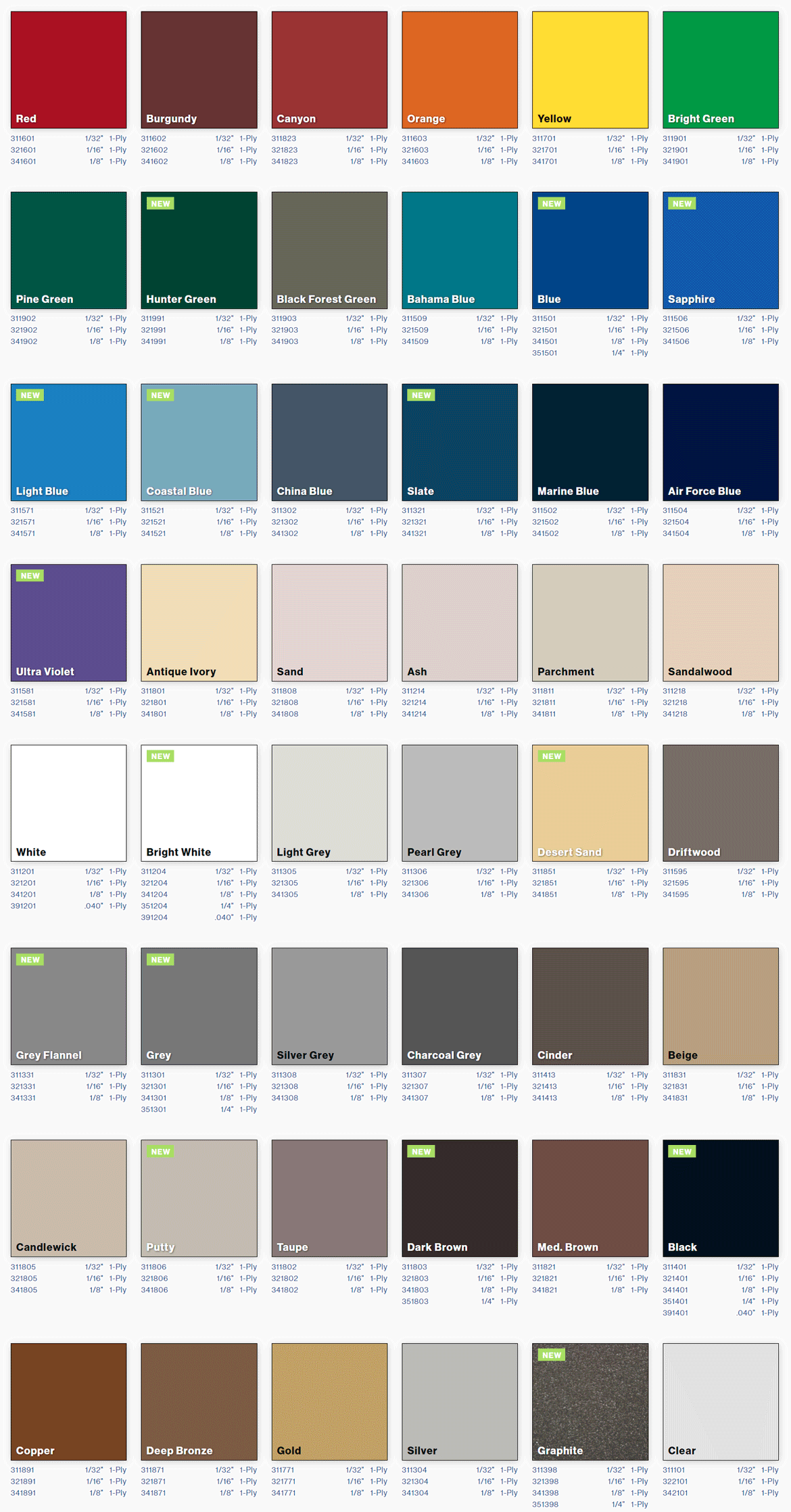 Custom Substrates
Brushed Metal Custom Signs
The ADA Sign Factory also offers options for the look of brushed metal signs in any custom size and graphic: MetalGraph acrylic signs that look like brushed stainless steel, copper, aluminum or gold; and REAL Coated Brushed Metals in an even wider assortment of brushed sheets!
MetalGraph – acrylic brushed metal-looking color options:

Coated Brushed Metals – real brushed metal options: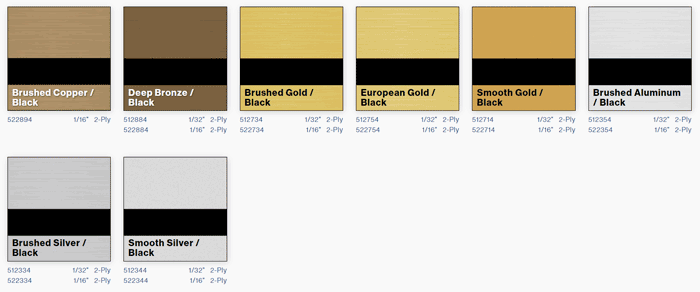 LaserGlow Signs Glow-in-the-Dark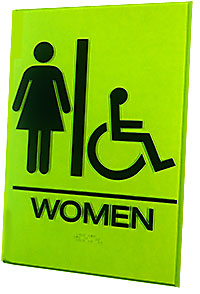 Create custom signs that glow-in-the-dark! Save the cost of electrical hook-ups! The ADA Sign Factory offers the acrylic substrate called LaserGlow that can be configured as needed.
LaserGlow is specially engineered to exceed the photoluminescent standards set by many municipalities and organizations, including New York City Local Law 26. A non-radioactive flexible plastic substrate, it is the ideal choice for exit, emergency and wayfinding signage.
Just let us know the graphics required and we will provide a LaserGlow sign quote based on your needs!
The ADA Sign Factory is proud to use Rowmark substrates, the best materials in the industry. Long-lasting, strong, colorful, innovative. Feel free to review their materials website to get ideas for your own sign projects.