Custom-Designed ADA Signs

WE CREATE AND SHIP CUSTOM SIGNS FASTER THAN MANY SHOPS REPLY WITH A PRICE QUOTE!
Need high-quality, custom-designed ADA signs quickly? We're on it! The ADA Sign Factory can design and manufacture beautiful custom signs in just about any color, size and material you can imagine. Plus we'll get them to you fast and on budget! Just tell us what you need…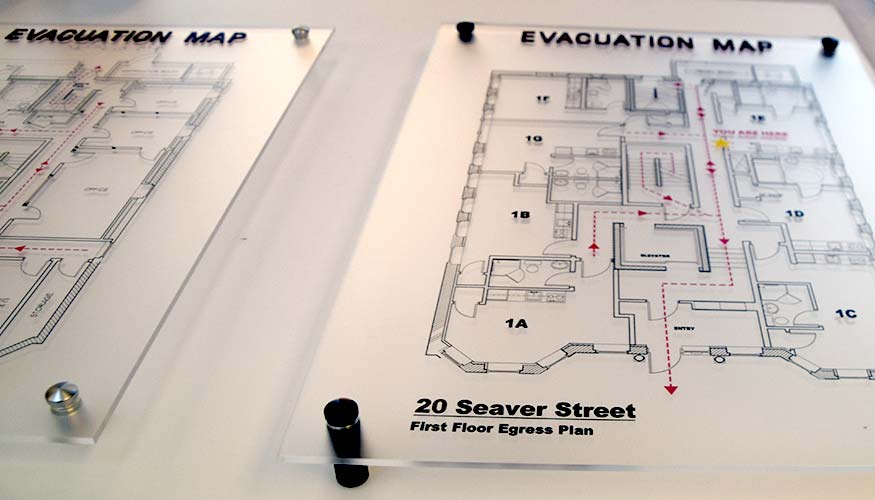 WE MAKE COMPLEX ADA SIGN REQUIREMENTS SIMPLE
Meeting the many signage guidelines of the Americans with Disabilities Act is no small task. In addition to federal ADA mandates, certain states also have their own specific requirements. So why guess at what is required?
The in-house design experts at the ADA Sign Factory know all of the legal requirements of ADA compliance. We also know how to make great looking signs in thousands of design, color and material combinations!
Whether you are a building owner, a construction company, an architect, or a developer, the ADA Sign Factory will work with you to create exactly what you need: from one custom sign to one thousand custom signs! No project is too small or too big!

BEAUTIFUL SIGNS TO MATCH YOUR BUILDING'S STYLE
Have a design look in mind? We can help you realize it.
Not exactly sure of the look you want? Let us help you decide!
Match the look of our in-stock ADA signs with custom versions to get a consistent appearance throughout your building. Use our stock signs for the most common requirements, but then create custom signs to add any words or graphics required for your space. An appealing, affordable solution!
Want a more upscale, unique look? Outfit your entire building with fully-custom ADA-compliant signs in a designer color or material! Make an architectural statement: check out the many color and substrate options available.
Or review another custom option in our MODULAR CURVED FRAME ADA SIGNS.

WORK WITH A LEADER IN THE ADA SIGN INDUSTRY
The ADA Sign Factory has been in business for decades and supplied stock and custom-made ADA signs to tens of thousands of customers. We are an American company through-and-through, with production, warehouse and shipping done from Cleveland, Ohio.
When you choose to work with the ADA Sign Factory, you are choosing one of the best in the business.
The specs on our custom signs match our stock ADA signs: 1/32″ tactile symbols; wording with Grade II Braille; all signs with double-sided pressure sensitive adhesive for mounting. White letters/graphics on the dark sign backgrounds; black letters/graphics on the light color substrates. 1/8″ substrate available upon request; pricing and lead time may change with certain options.
Typical lead time for custom signs is two weeks, but often less. After receipt of your custom sign order, you will receive drawings of your sign(s) for approval or changes prior to fabrication.
LET'S GET STARTED ON YOUR CUSTOM SIGN PROJECT
Click any of the 'Get a Price Quote' buttons to tell us a little bit about your project. Prefer to talk it through? Call us toll-free at 1-888-232-7491.