Modular Curved Frame Signs from Vista Systems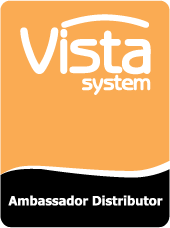 A complete customized solution for all your interior and exterior way-finding needs! Vista Systems manufactures modular signs specific to your needs: Wall Frames, Flag Signs, Directory Signs, Table Stands, Double Sided Pylons, Suspended Signs, Post Pylons, Triangular Pylons and the incredible Vista Light signs.
ADA Sign Factory is an authorized Vista Systems Ambassador. Vista and its Modular Curved Frame Technology means it's easy to create a consistent style for your entire project. Easy to update, upgrade, and maintain quickly, with a contemporary euro design. Available nationwide at a great price and high quality; 100% guaranteed!